<![if !vml]>

<![endif]>
<![if !supportEmptyParas]> <![endif]>
THE ROSE SOCIETY
and
The Division of Fine and Performing Arts
of
BIRMINGHAM-SOUTHERN COLLEGE
<![if !supportEmptyParas]> <![endif]>
present
<![if !supportEmptyParas]> <![endif]>
A Concert of Baroque Sonatas
<![if !supportEmptyParas]> <![endif]>
<![if !vml]>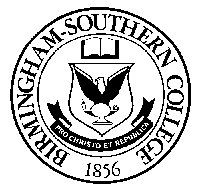 <![endif]>
<![if !supportEmptyParas]> <![endif]>
Birmingham Botanical Gardens
Ireland Room, upstairs
Sunday, May 13, 2001
Three o'clock in the afternoon
<![if !supportEmptyParas]> <![endif]>
PROGRAM
<![if !supportEmptyParas]> <![endif]>
Variations on La Folia, Op. 6, No. 6    Joh. Christ. Schickhardt, ~1682-1762
Adagio                  Grave                    Vivace                   Allegro
Jim Sullivan, Oboe                Bryce Roberts, Oboe
Carol Leitner, 'Cello              Suzanne Beaudry, Harpsichord
Sonata in c minor, Op. 3, No. 8            Paolo Benedetto Bellinzani, ~1690-1757
Adagio                  Allegro                  Adagio                  Allegro
David Agresti, Alto Recorder
Carol Leitner, 'Cello              Suzanne Beaudry, Harpsichord
Triosonate in F Major                          Georg Philipp Telemann, 1681-1767
Largo                     Allegro                  Largo                     Allegro
David Agresti, Flute             Bryce Roberts, Oboe
Carol Leitner, 'Cello              Suzanne Beaudry, Harpsichord
<![if !supportEmptyParas]> <![endif]>
~~~~~~~~~~~~~~~~~~~~~~~~~~~~~
Please join us afterward in the Hill Garden
for a Concert of Music by The Birmingham Brass Quintet
~~~~~~~~~~~~~~~~~~~~~~~~~~~~~
      The Red Mountain Chamber Orchestra exists to provide a musical outlet to talented players from the community and to give pleasure to the public by performing fine chamber music that in many cases would not otherwise be heard in Birmingham.  We are grateful to the Alabama State Council on the Arts for providing much needed financial support.  Although completely independent in its policies, RMCO is pleased to be resident at Birmingham-Southern College and an adjunct of BSC's division of Fine and Performing Arts.
      The RMCO would like to thank The Rose Society for support of this performance.  We appreciate Public Radio station WBHM for assistance with publicity.  Also, our volunteers.  You know who you are.
      Please sign our registration book in the lobby so that we may keep you informed of future RMCO concerts.  RMCO is a non-profit, tax-exempt organization.  All donations in support of RMCO are tax deductible and gratefully received.  If you would like to perform with RMCO, please contact Suzanne Beaudry at 254-3774.